How to create main services & price options
The Main Services are the general services that make up the Service Group; the Pricing Options will be the aggregate of the sub-services that make up the Main Service.
Log in to Maby for Business, and select the Menu bar at the bottom left of the screen.

To create a primary service and pricing options, you must create a Service Group.
Once the Service Groups have been created, press the (+Add) button to create the Main Service and Pricing Options.

Here, enter the name of the main service, and turn on Show service to green. Next, if you want customers to choose only 1 price option, check Price Option (choose one option only)
Allows creating sub-services of the same type with different prices – execution time
If you want customers to choose multiple pricing options simultaneously, check the Price Option (choose multiple options).
It allows the creation of different sub-services and will enable users to choose simultaneously.
Select a worker, press (+Add New)
Please fill in the information for the Price Option, such as Sub service name, Service duration, Price type, and Service Price.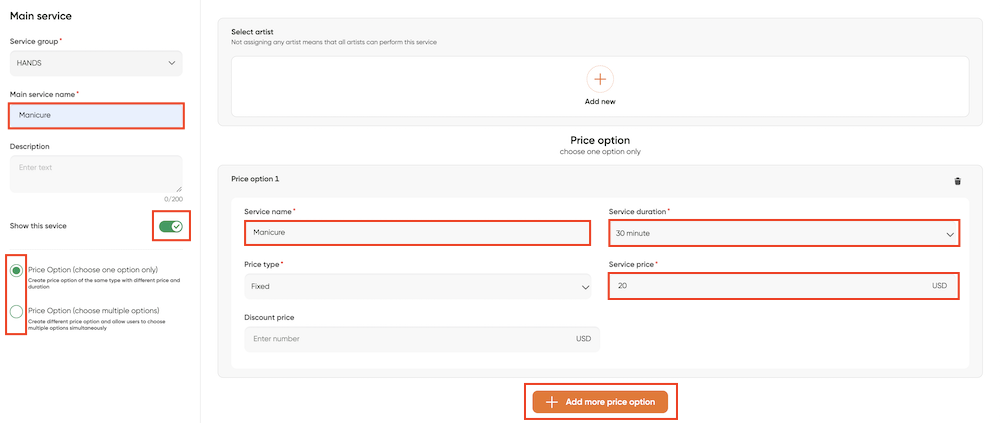 Click (+Add price option) to set up similar settings and add other price options, and then click OK on the right corner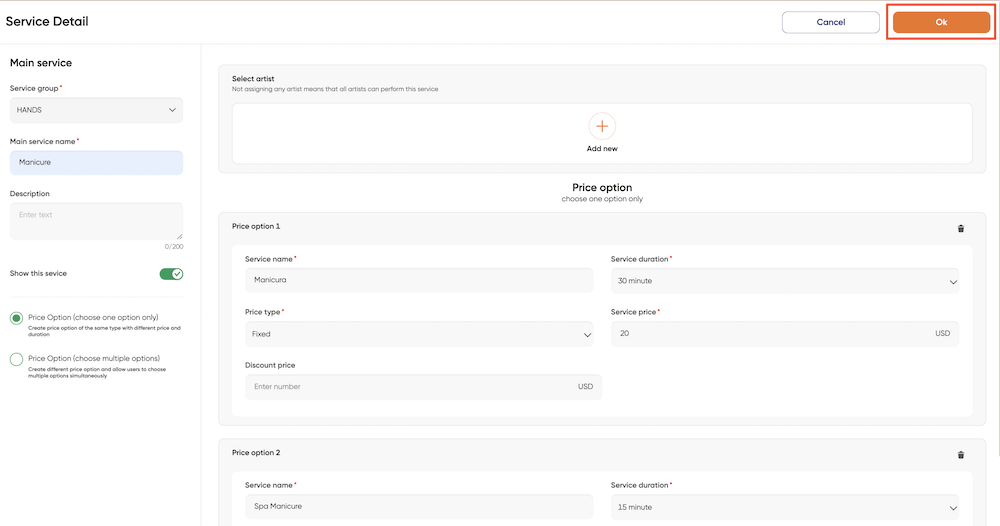 Example: Create another Main Service and other Pricing Options, press (+Add)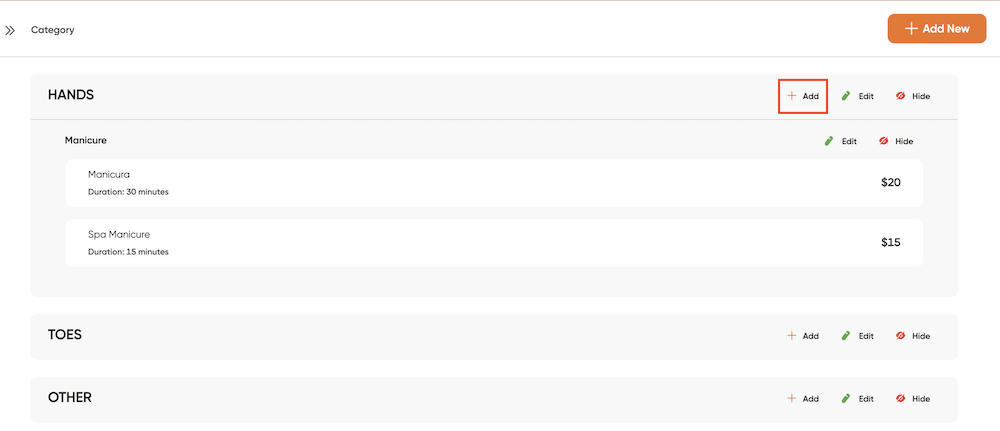 Fill in the main service name, Acrylic nails; enter the price options for Acrylic Full set and Acrylic Refill,… set the time and price for each service, then click Confirm in the right corner.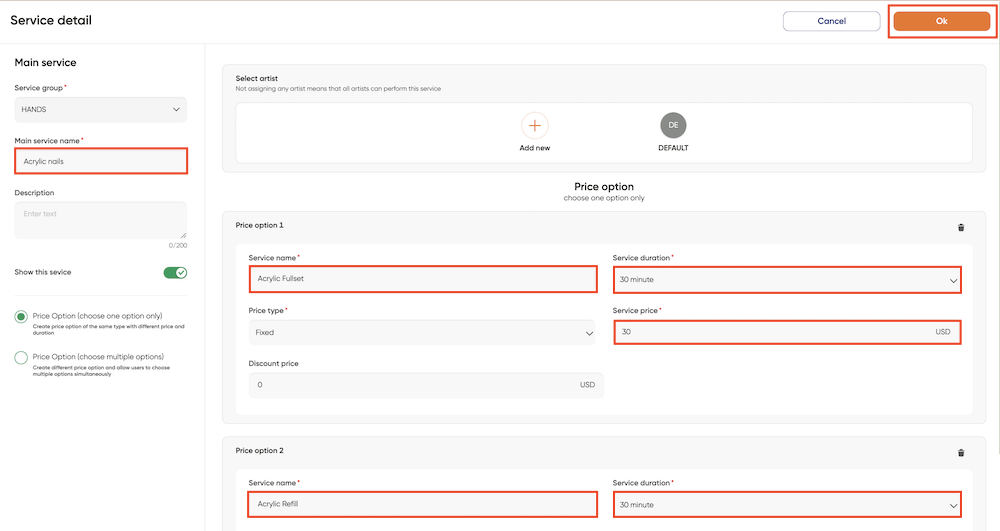 You have thus created 2 Main Services and their Pricing Options in a Service Group.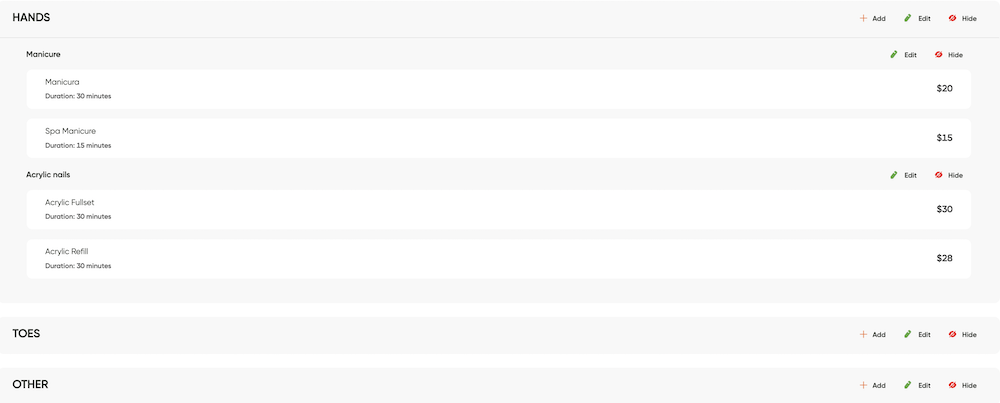 Likewise, create more Main Services and Pricing Options for the TOES service group.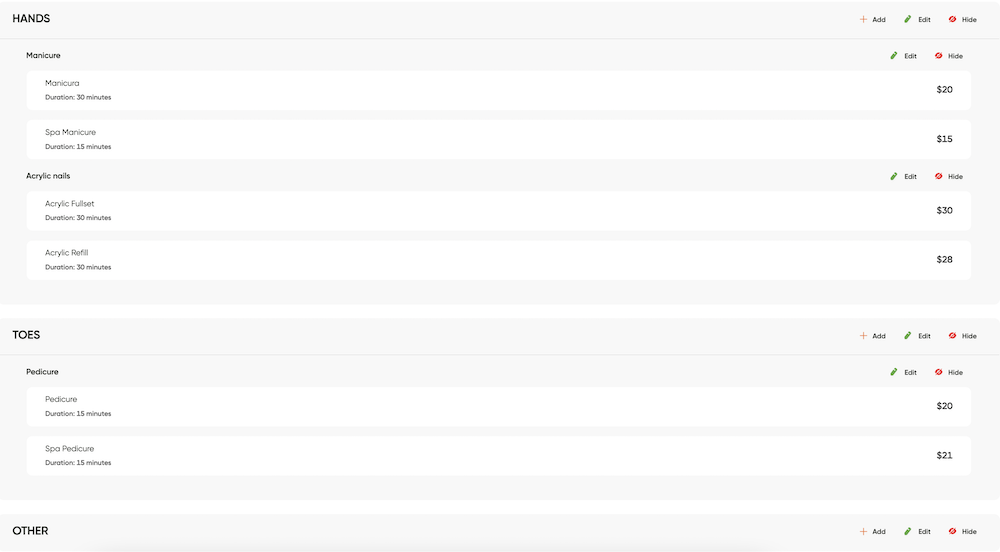 When creating your Menu, you can contact Maby Customer Service staff for support if you have any questions.