How to send bulk SMS to clients
Salon owners used to have to send individual messages to each of their clients to let them know what was going on, but now you can save time because Maby can send messages to all your clients at once.
Step 1: After signing in to Maby, select the Clients item on the left side of the screen.

Step 2: You will see the Total Clients below in the Clients section. You click on Total Clients, and all the salon's clients will appear.

Step 3: You tick the box next to the word Avatar, and the system will automatically tick all salon customers on Maby.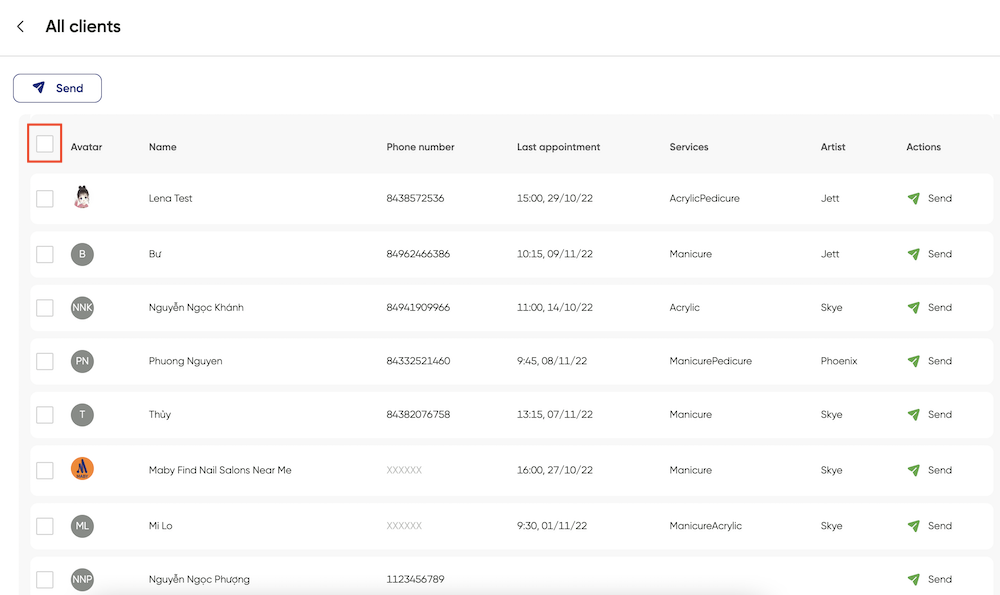 Step 4: Click Send to complete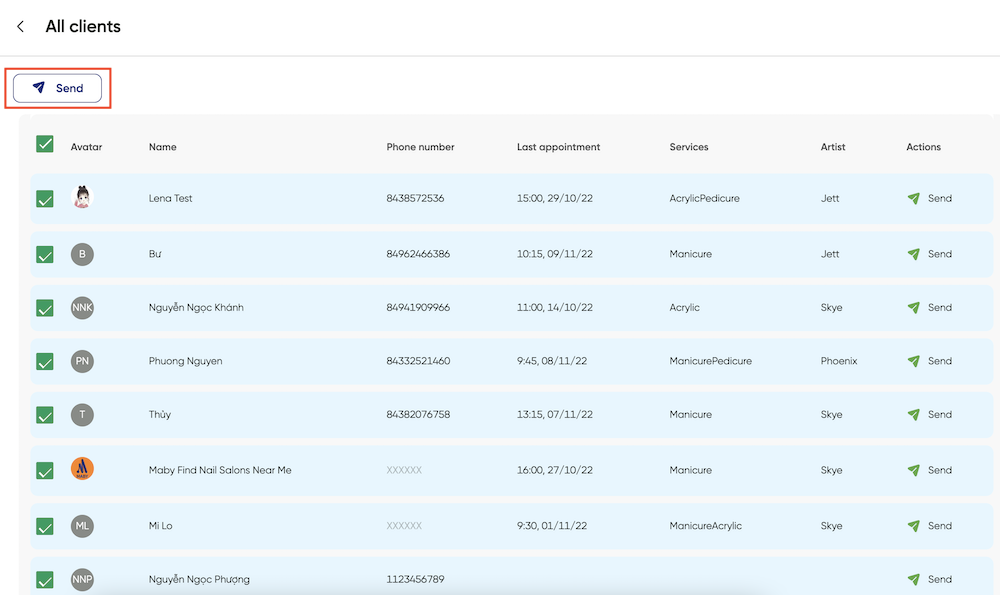 Thus, you could send notifications, promotions, and opportunities to reach customers more quickly.