How to edit salon information
The information about the salon on Maby will help promote customers about your salon on Maby so that customers know your nail salon.
To edit shop information on Maby, follow these steps:
Step 1: After Signing in to Maby, select the Store item on the left side of the screen.

Step 2: In the Store Settings section, select Store details.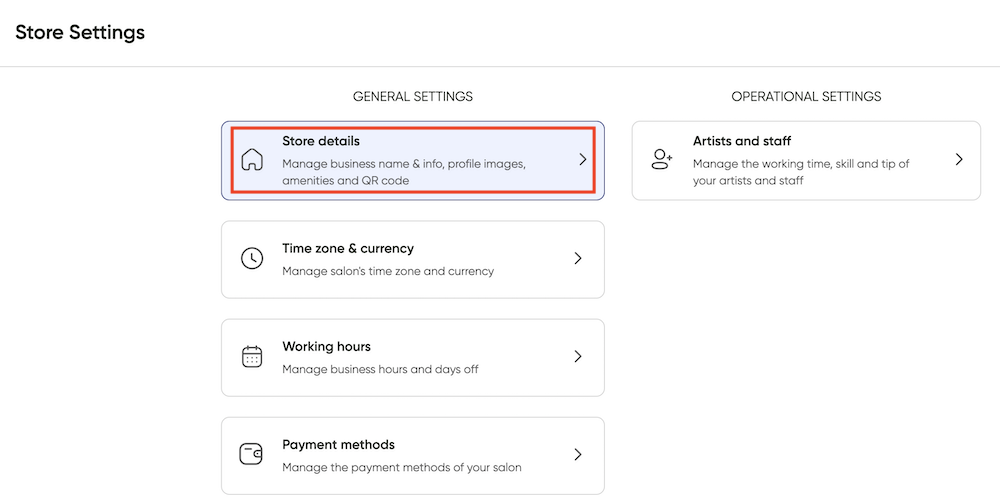 Step 3: Store details with Salon name, Address, Phone Number, Amenities, Health, and safety. Add Salon's Pictures and Store status (Switch to Green) > OK.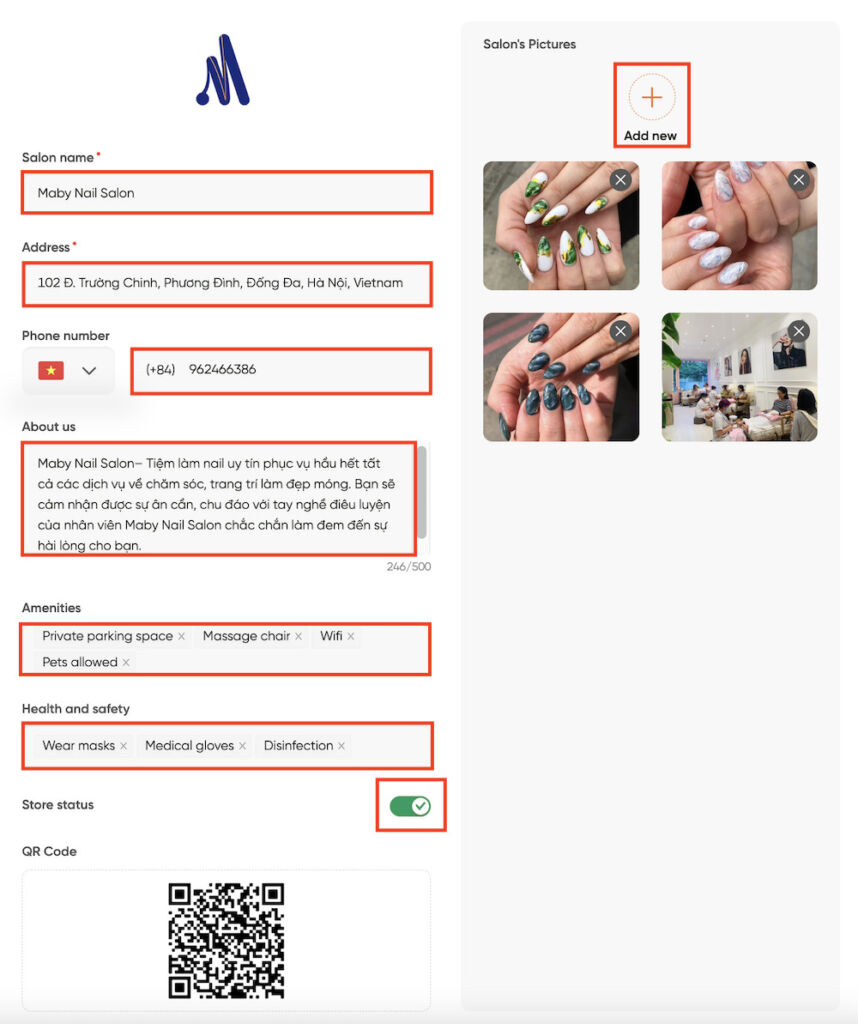 Thus, you have finished editing the salon information as you want.