How to edit appointments
The customer wants to change the information booked, or you want to change some knowledge in the appointment schedule. To edit a customer's appointment schedule, follow these steps:
Step 1: Sign in to Maby and select Appointments schedule on the left side of the screen.

Step 2: All appointments selected by the customer will be displayed with the time below; those that have not been assigned an artist will be displayed in red above. Click on the appointment to see the details of that appointment.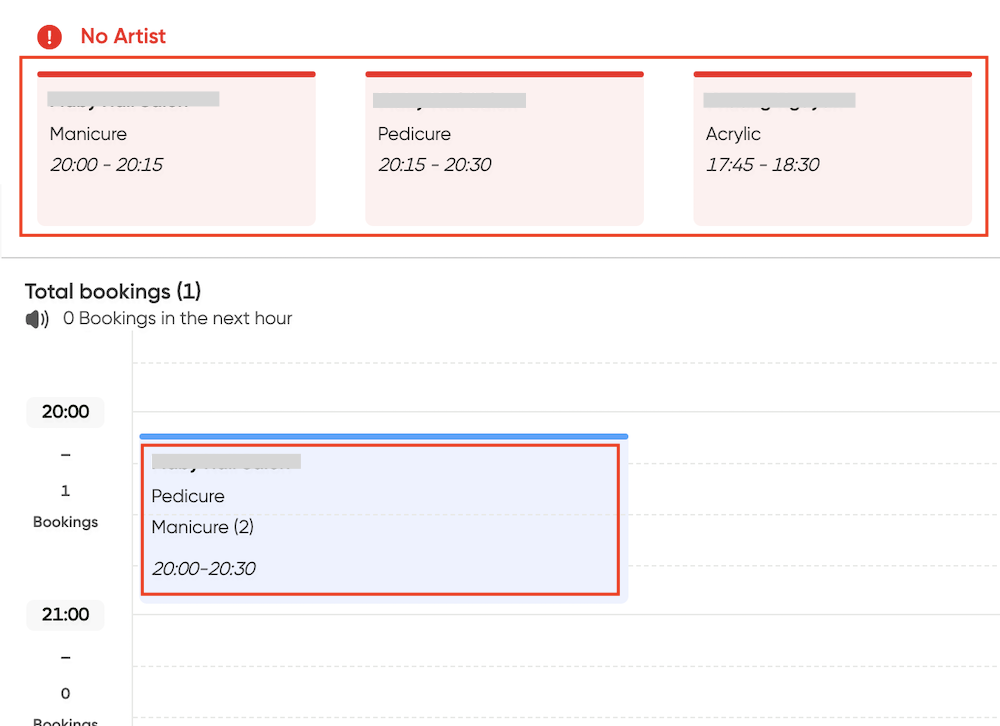 Step 3: To edit an appointment, click the Edit Appointment button.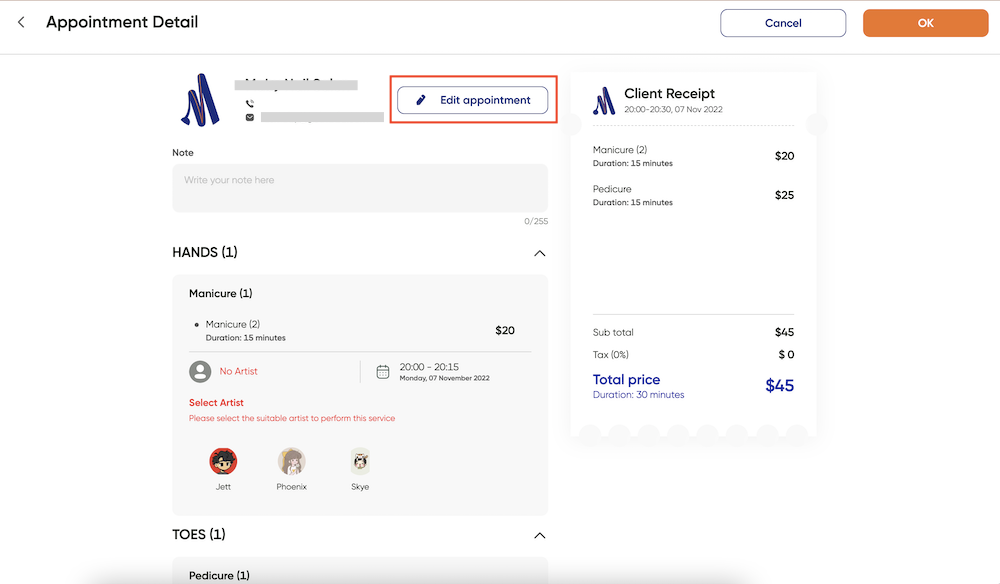 Step 4: Select the Pencil icon in the time section, then Set the date and time > Next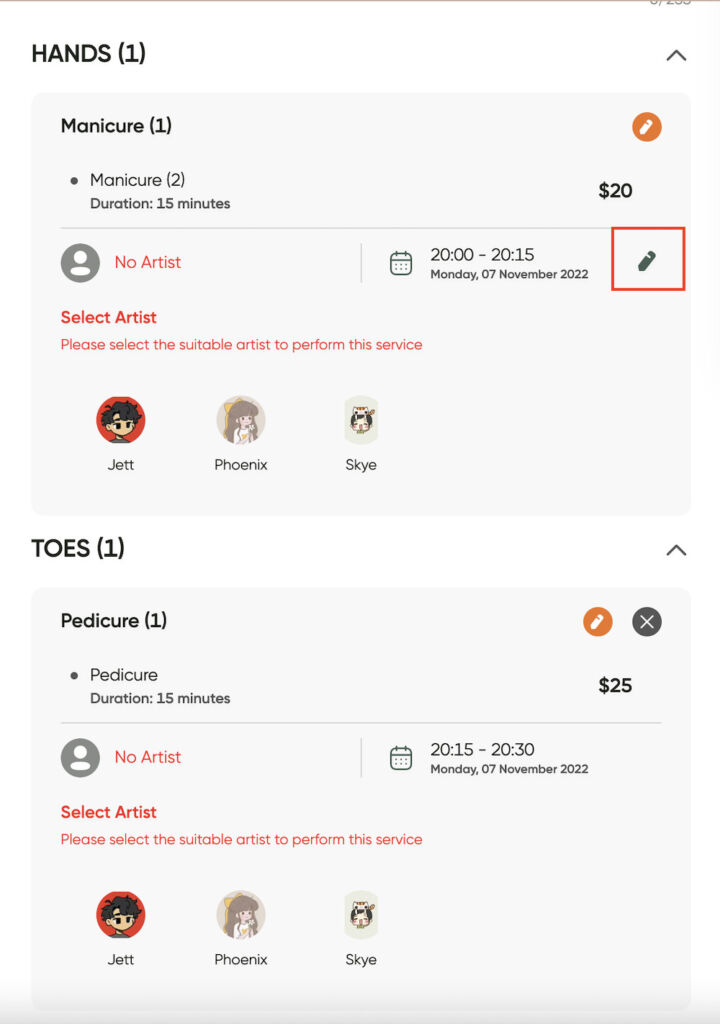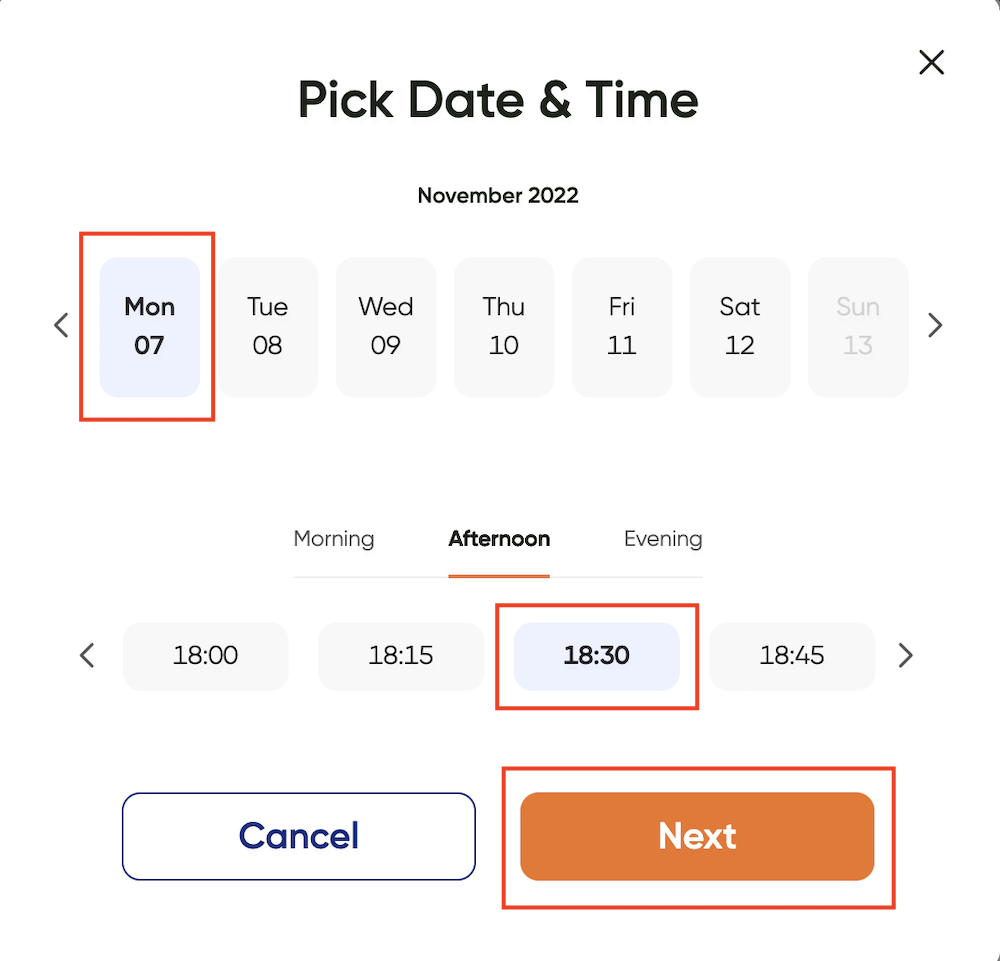 Choose an artist to do the service.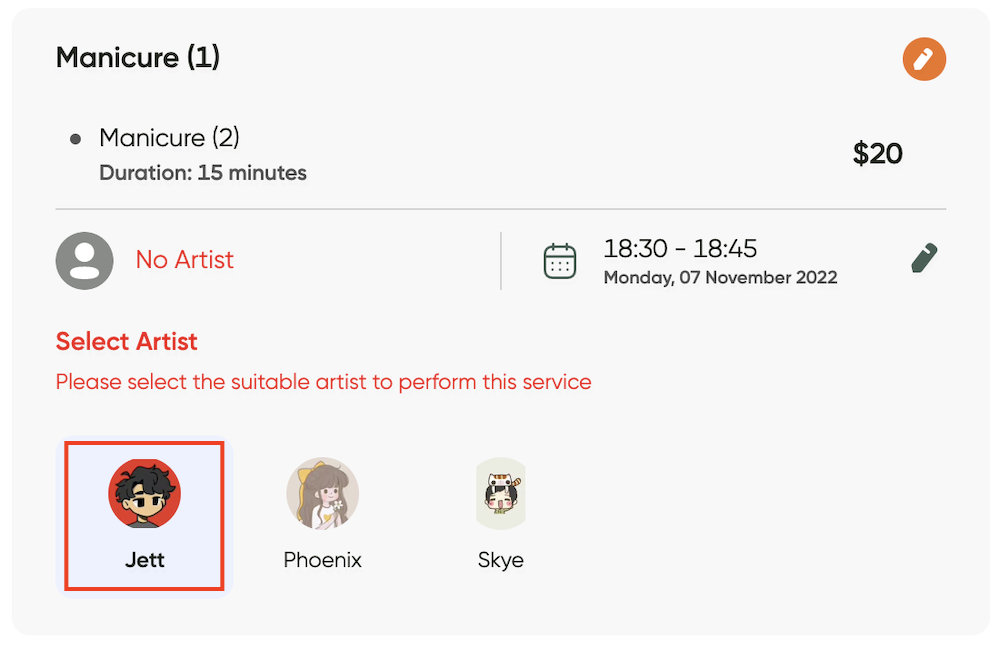 Step 5: Check the appointment information again and then click OK.