How to edit the Menu
You need to edit the Menu created for the salon very simply, follow these instructions:
Sign in to Maby for business, and select the Menu bar at the bottom left of the screen.

You can press (+Add) to add a Service Group, ( Edit ) to edit the Service Group name and to not show it in the Menu, press (Hide) Service Group.


To edit the Main Service and Pricing Options, press the ( Edit ) button next to the Main Service name

Here, you can edit, change the main service information and the pricing options you have created, and then click OK in the right corner.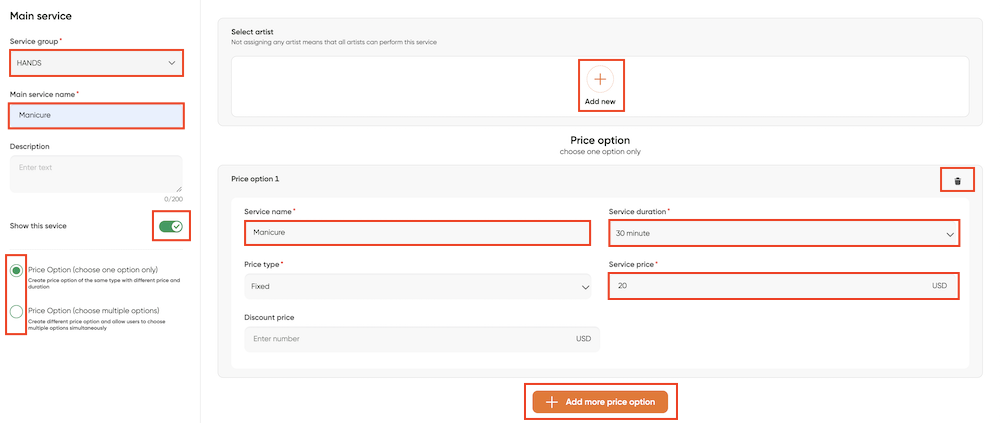 If you want to remove the main service from showing on the menu anymore, press the (Hide) button next to the main service name.