What should I do if I want to change the artist's avatar?
You can change the avatar for the artist to be identifiable and add a style to the artist's account to make it easier to manage. To change the avatar for the artist, follow these steps:
Step 1: After signing in to Maby, select the Store item on the left side of the screen.

Step 2: In the Store Settings section, select Artists and Staff.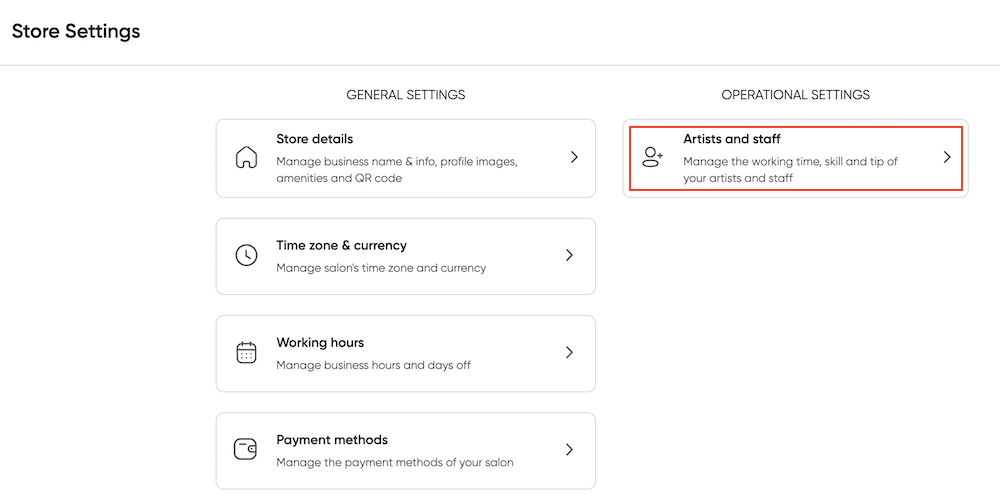 Step 3: Click Edit, Artist Profile about the artist appears on the left; click on the profile picture icon to update the new avatar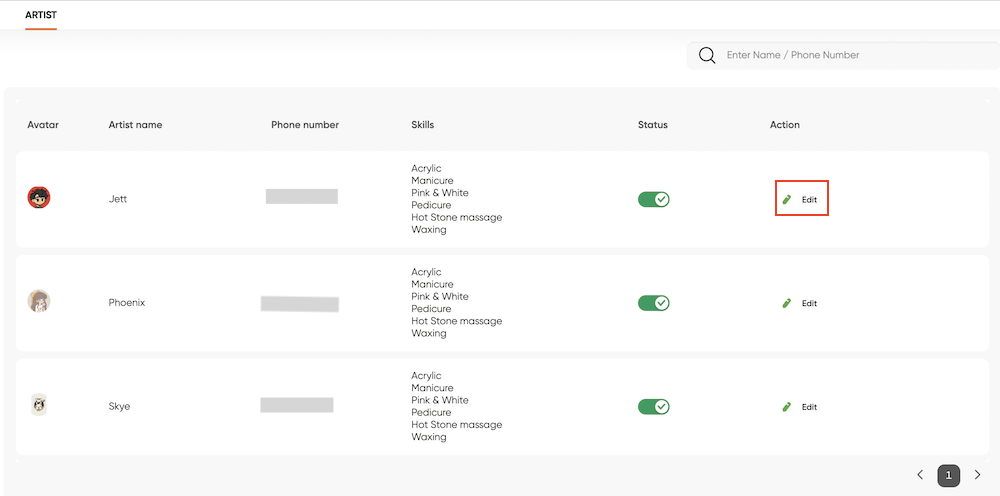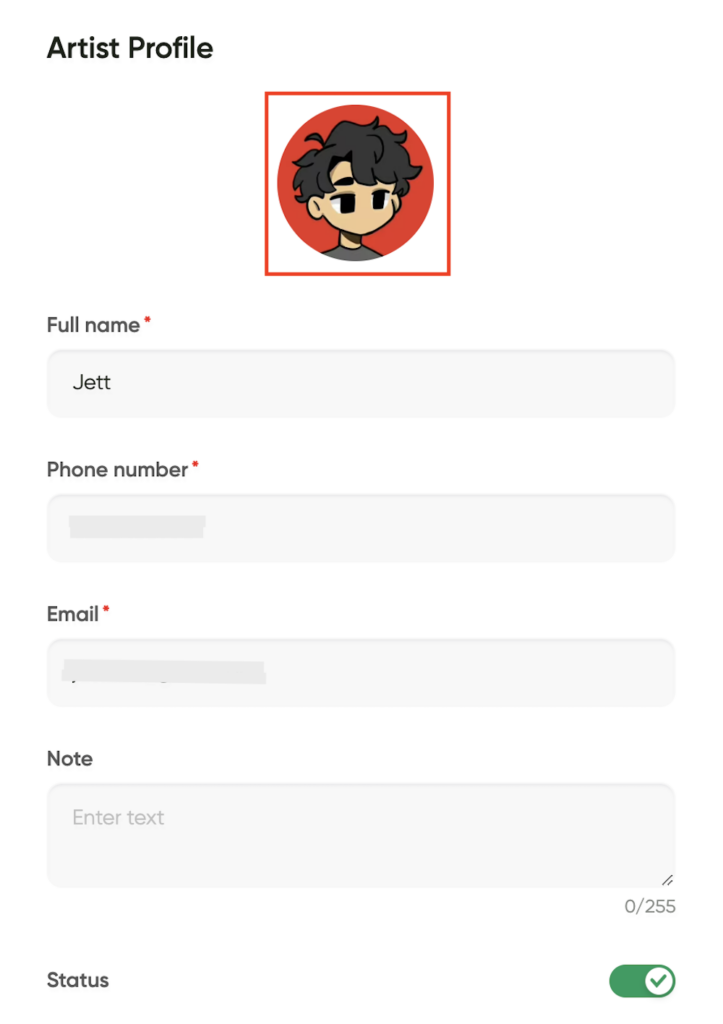 Step 4: Select OK to complete the photo change

When setting up your nail salon, you can contact Maby customer service staff for assistance if you have any questions.