How to checkin?
When you go to the beauty salon, you can check in when you arrive at the salon. This check-in allows the nail salon owner to confirm that you have come for the appointment and proceed with the service. So to check in, you need to follow the instructions below:
After successfully booking an appointment with your favorite nail salon on Maby, return to the Maby Client homepage, click the Notification icon on the toolbar

Maby sends a notification about when the appointment starts so you can prepare and get there.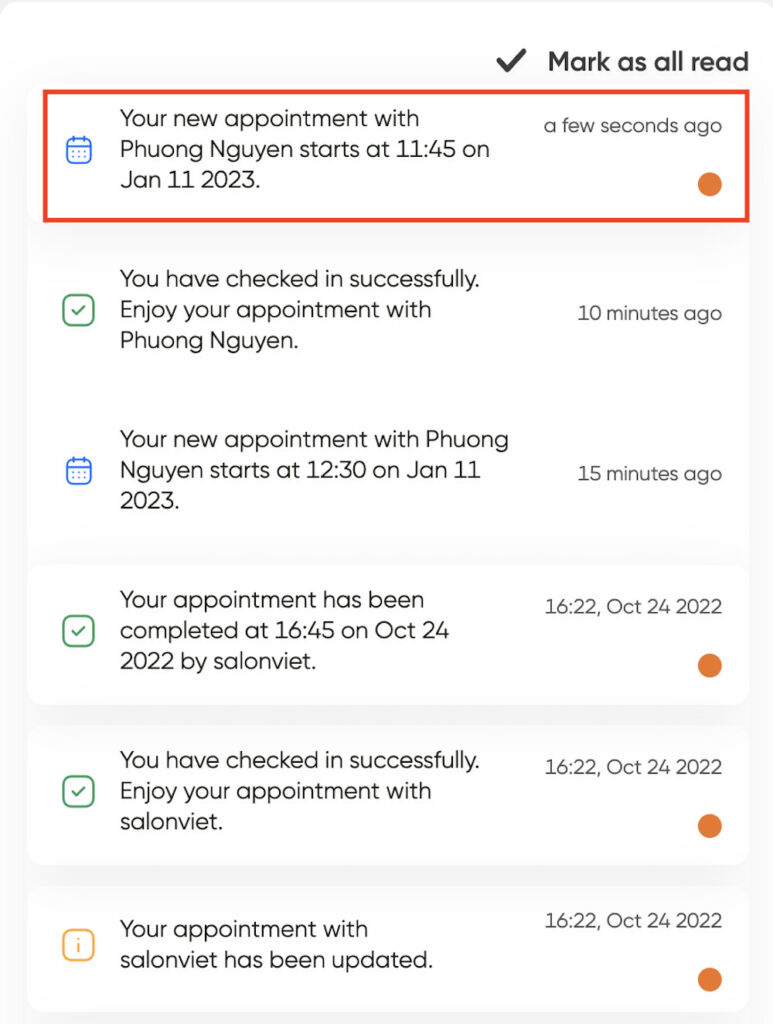 You click on that notification; the appointment details will be displayed with the status New in the right corner.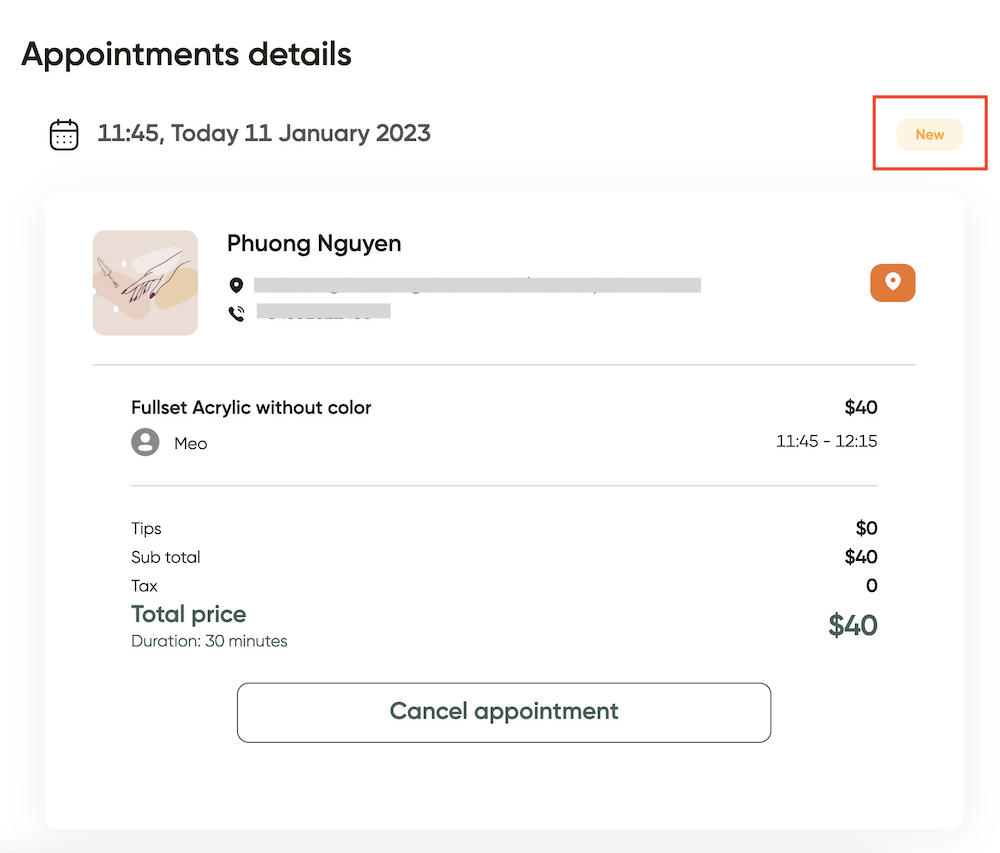 After reviewing the appointment details, you go to the nail salon that has made an appointment. Here, the salon owner confirms that you have been to the salon and clicks check in on Maby Salon. After securing the salon, Maby's system will notify you that you have successfully checked in.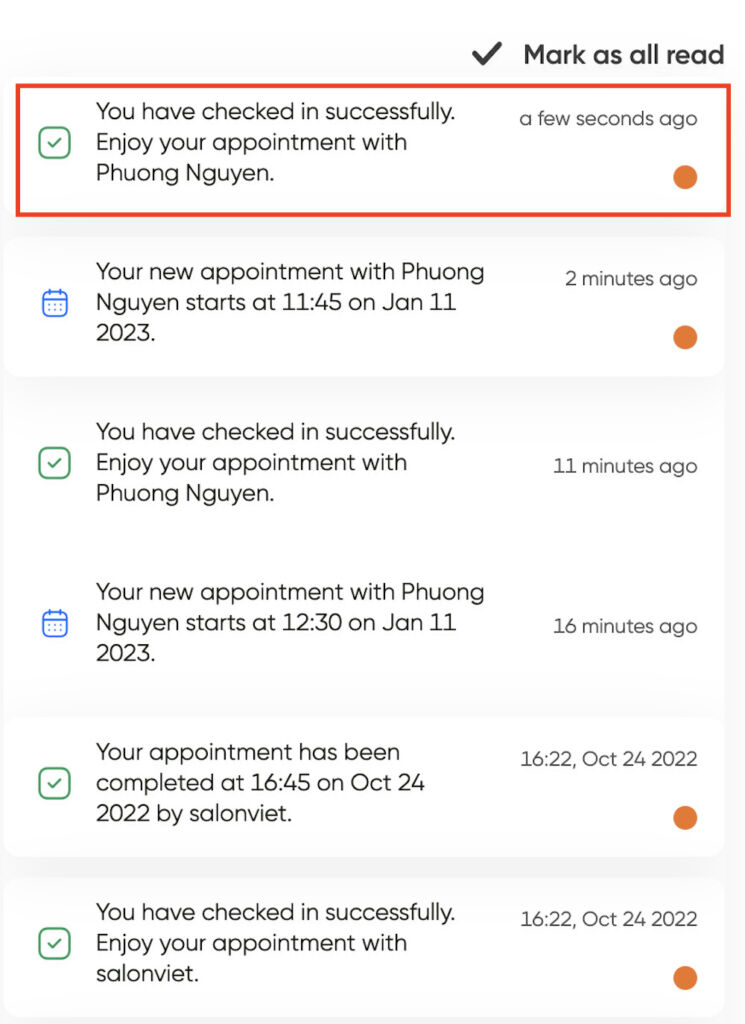 Click on that notification; appointment details will change to Arrived status.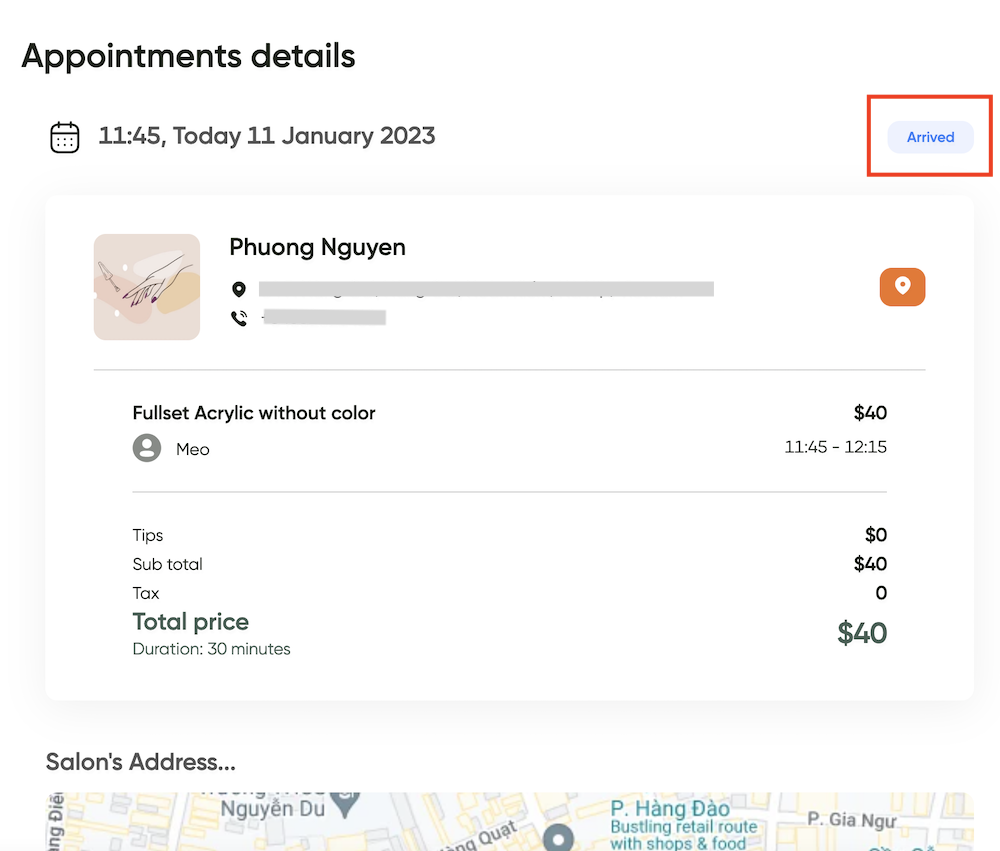 So you can check in successfully when you arrive at the salon!