Payment guide
After making an appointment, you go to the nail salon for a beauty treatment. At this point, the nail salon owner will need to check in when you arrive, check out when you're done, and pay for the service you booked.
All payment steps are handled by the nail salon owner's manager at Maby Salon. If you are impressed and love the worker who does the service for you, you can tip them, then choose a payment method. That you want and pay with the manager or nail salon owner in two ways:
Payment in cash

Online payment
If you choose to pay online, We integrate Stripe payment gateway, which is a reputable and worldwide international payment gateway that supports many forms:
Card use: Accept all debit and credit cards of customers in all countries, such as Visa, Mastercard, Maestro, and American Express,…
E-wallets: Allows customers to pay faster by using the most popular e-wallets such as Alipay, Apple Pay, and Google Pay,…
Wire Transfer: Through Stripe, you can directly transfer money from your bank account to process payments.
Paypal: More secure, more secure with Paypal!
So to pay online on Maby, the system will send a receipt on the notification bar, and click on that notification.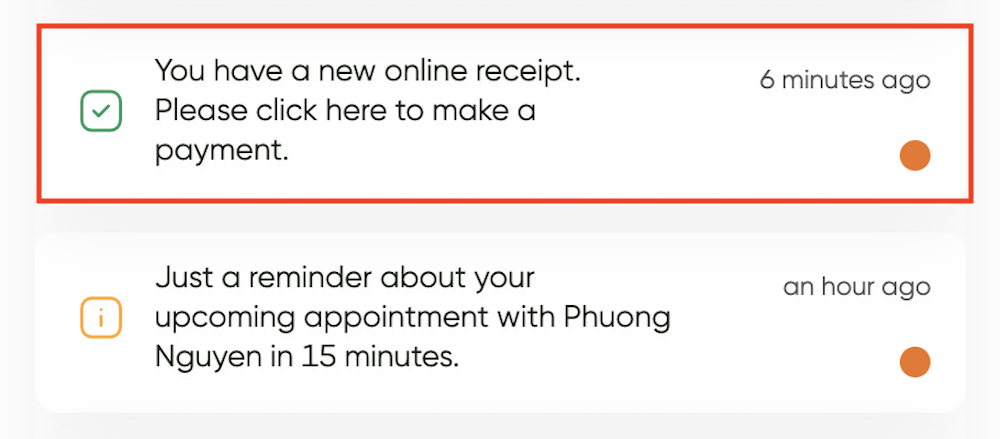 Appear Warning is the service bill you have done, and press Go to Payment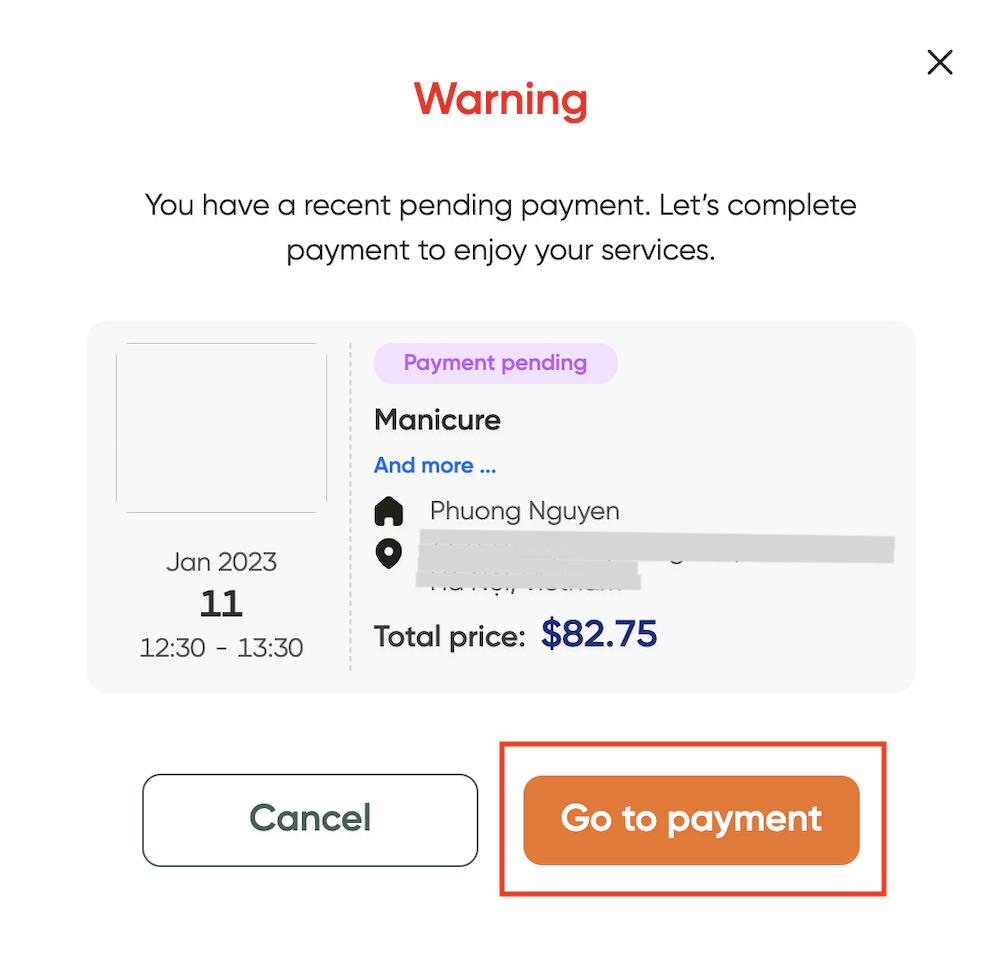 The screen displays appointment details with payment pending status; you click Payment.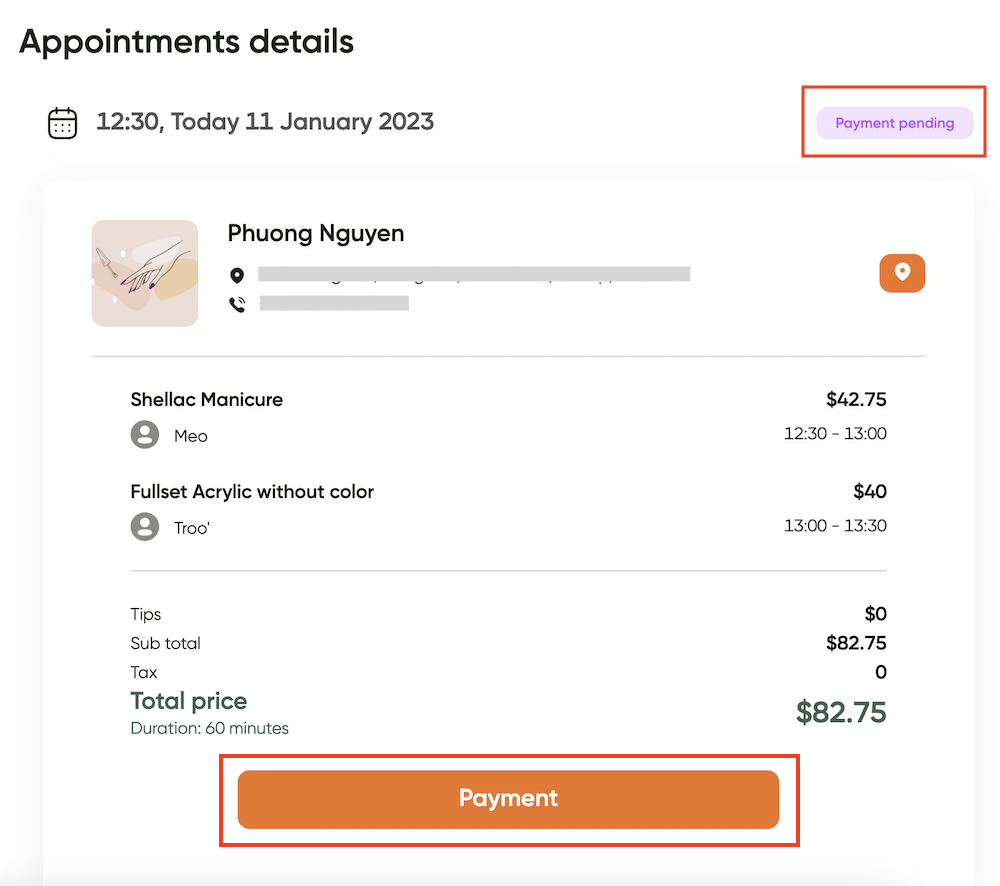 Here, the Stripe payment gateway has appeared; enter your email, card information, name on the card, country, or region, check your personal information, and click Payment.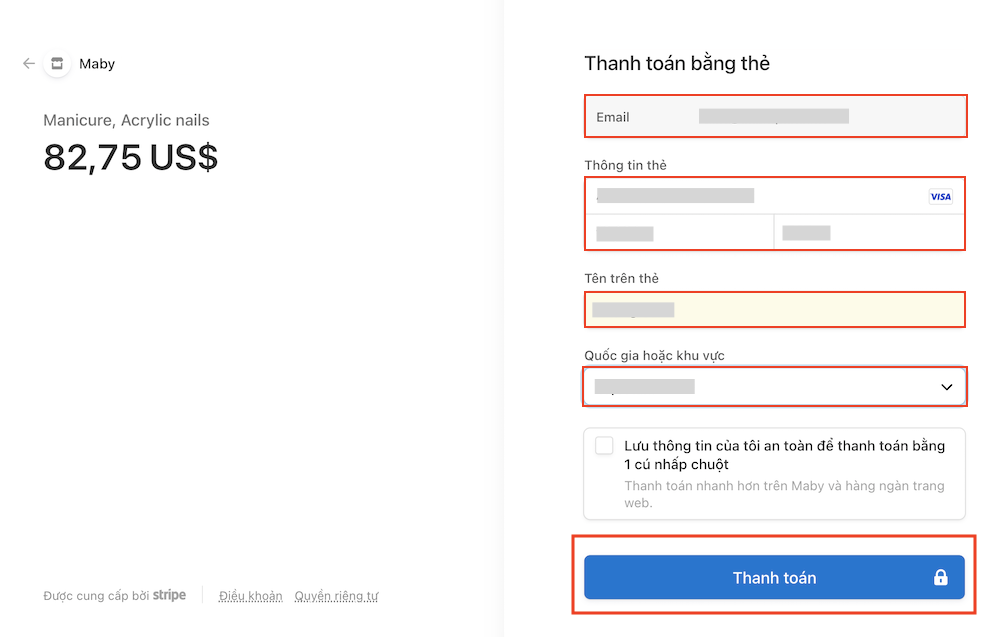 The system will show you have successfully paid! Select here to view paid appointment details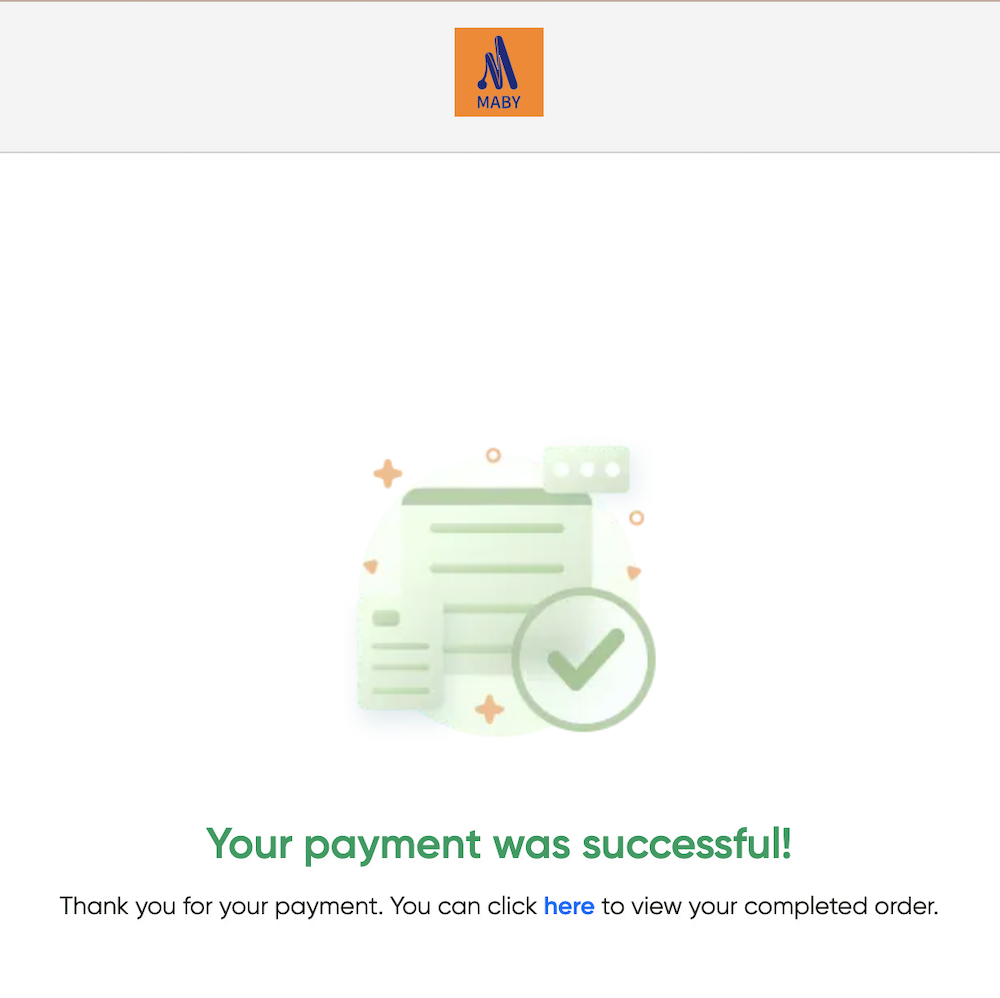 The appointment has changed to Completed status, so you have a successful beauty session on Maby.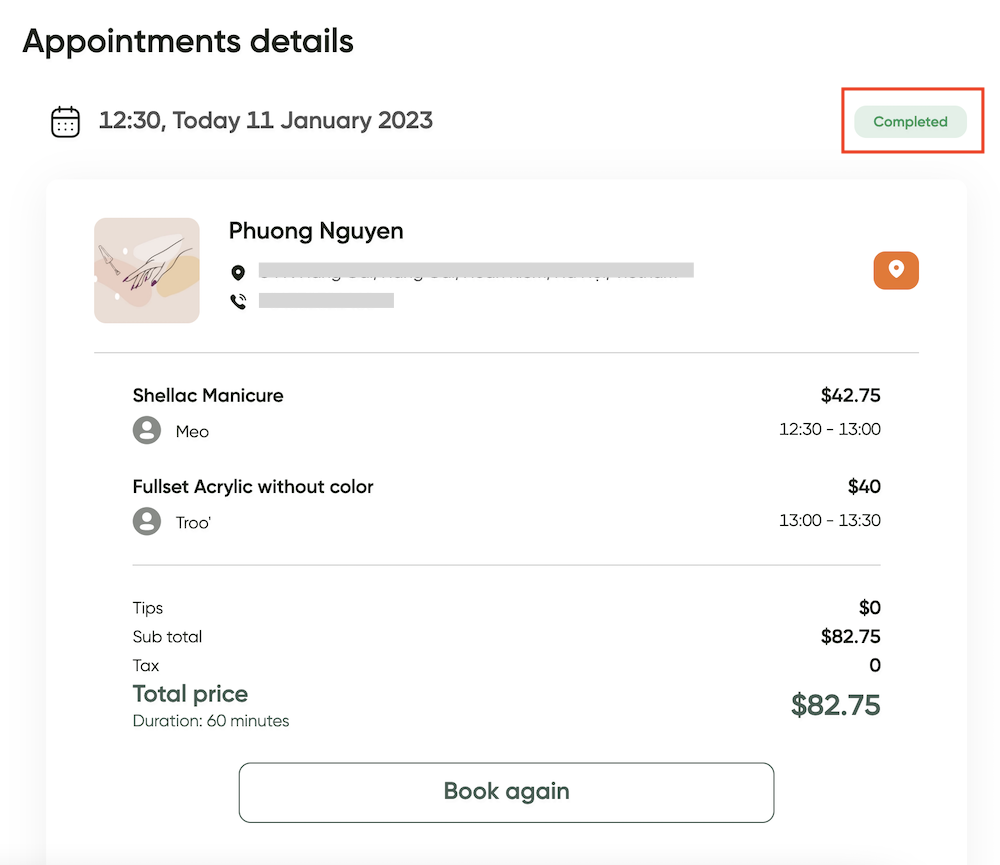 (*) Is payment via Stripe safe?
You may not know it, but many of the top names today use Stripe for their payment system: Google, Amazon, and UNICEF,…
Not only that, but millions of other businesses are also using Stripe and have never had any problems!
(*) Why we use Stripe:
Support many different payment methods, convenient for customers to choose from.
Accepting transactions in various currencies, you won't need to worry about currency exchange.
Stripe owns the most advanced technologies today in payment and security.