How to view salon information?
After choosing the nail salon you want to beautify, the salon information will be displayed; you can call via Hotline or see where the salon is located.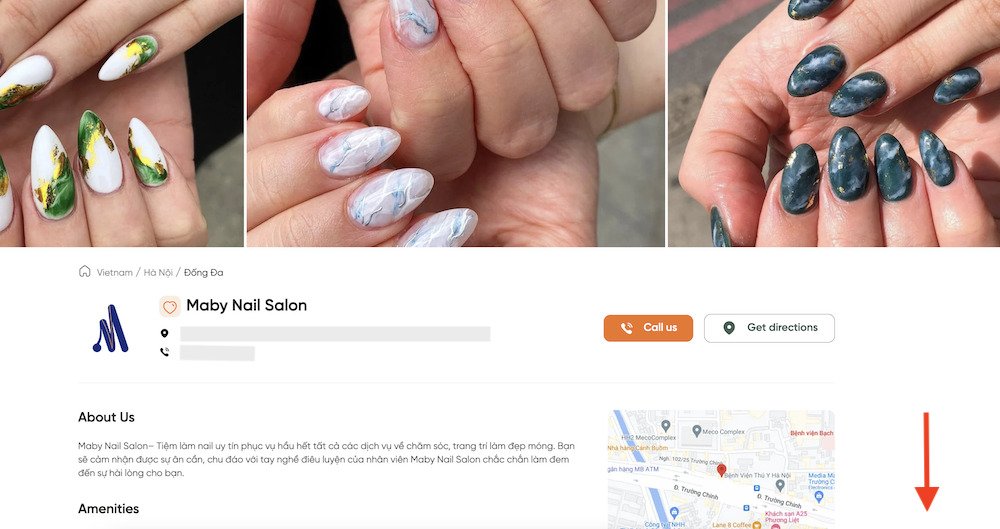 Then you scroll down; information about the nail salon will display, including Salon opening hours, Facilities, Health and Safety.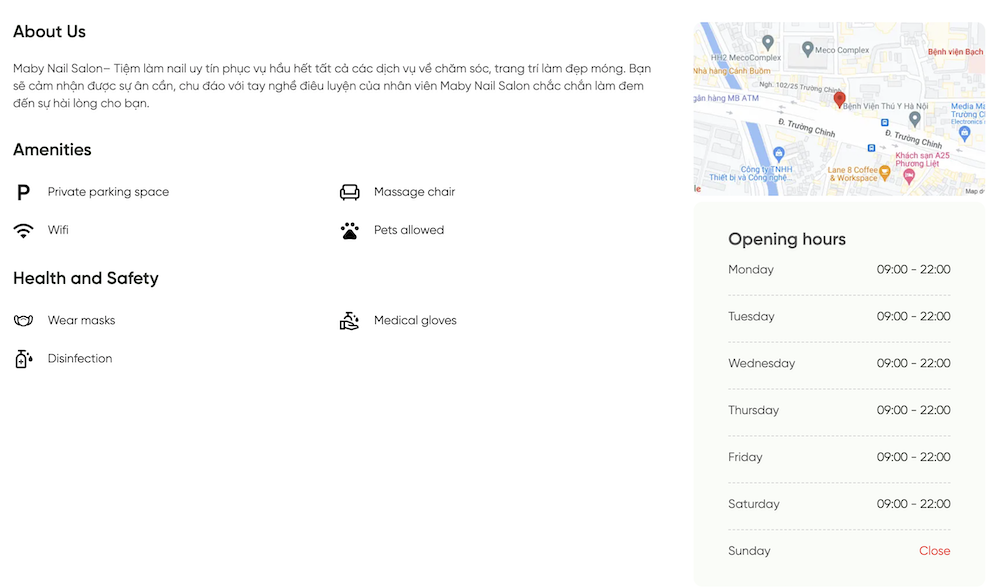 Finally, there is the Service section; these services are available in that salon; you just need to see, select and book the service you want to book.