How to find salons nearby?
Finding nail salons near your current location is easy! Maby will help you find a beauty address without having to go far. To find a nail salon near you, follow the steps below:
First, you need to enable the geolocation of your address by going to the website maby.us, scrolling to the right corner of the website bar, appearing the locator icon, selecting Continue allowing this site to access your location, then tapping Done.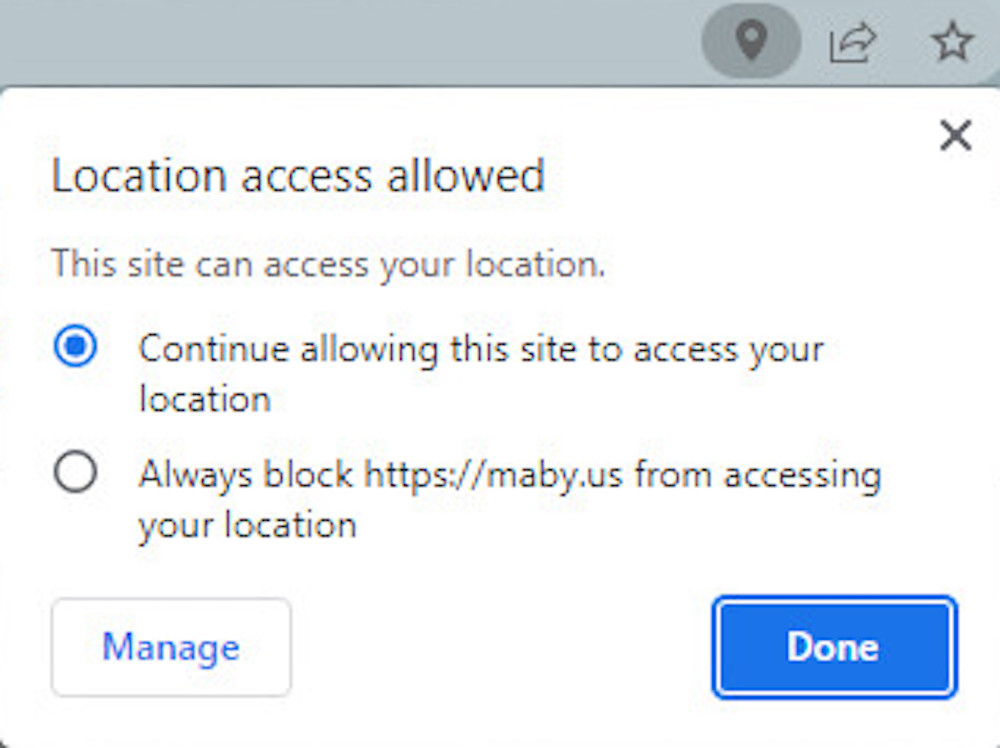 On Maby's homepage, scroll down to see Nail Salons Near Me Listings recommended by Maby. Click on the nail salon location you need to find or click View more to find other nail salons.